Rene Mawad has achieved the Tony Fountain Auction Excellence award
Named in honour of the late Tony Fountain, a relentless auctioneer for over 52 years who lived and breathed our auction mission, this qualification has been designed to champion and reward our outstanding performers in the auction space. Ray White prides itself on being an elite auction business, and the creation of the program solidifies this commitment.
There were only 128 members across Australia and New Zealand that met the criteria for Tony Fountain recognition. You should be extremely proud of being part of such a select group.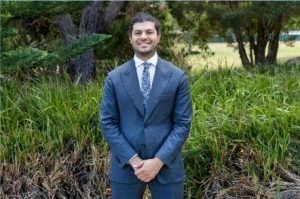 Admin Reward Day
Our Admin team spent the day together celebrating their recent reward last week with lunch at The Epicurean and then ended the day relaxing at Peninsula Hot Springs for the afternoon. Our Admin team works so hard in the background and we appreciate all that they do.
One Network Q1 Meeting
We were delighted to host our Q1 Meeting in our boardroom last week.
Stephen Dullens presented us with a few office and agent awards, and we had a fantastic guest speaker, Ben Trinh share his story of overcoming hardship and achieving great accomplishments through hard work!
Associates and Partners Trip
The other week the Associates and Partners enjoyed a 4 day trip to Sydney! The attendees had a a jam packed 4 days which included, sky diving, a helicopter tour over the harbour, golf, massages, a jet ski tour on the Hawkesbury river, dinner at Brian Whites house, dinner at the 2 hatted restaurant Quay, and a night on a Super Yacht.
Ferntree Gully Sales Reward Trip
The Ferntree Gully sales team got sent to the Gold Coast for their sales reward trip, on the trip they enjoyed Top Golf, Movie World & Dream World, Q1 walk.
Stephen Dullens the Victorian Ray White CEO surprised the team and flew up for a night to have dinner with them all at Rick Shores in Burleigh Heads.
One Network Property Management Retreat
The One Network PM teams enjoyed 3 days away in Hepburn Springs for the PM Retreat. Staying at the Hotel Bellinzona, they enjoyed morning yoga, a guided bush walk with tour guide Patrick McConnachie, early morning sun gazing and took inspiration from speakers Mark Bunn, Penny Locaso and Fiona Blaney. They also snuck in a bit of fun doing the "Amazing Cruisy Race" through Daylesford and enjoyed dinner and drinks at the Farmers Arms.
Admin Team Reward Day
The Ferntree Gully Admin team celebrated their hard work and achievements last week with a team reward day.
The team started their day at a virtual reality escape room, then moved onto one of Melbournes newest and finest restaurants, Society. The day didn't end there with the team heading to Fitzroy Street to indulge in more delicious food and wine at Milk the Cow.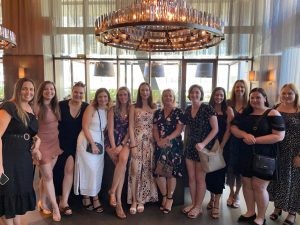 One Network Awards & One Network Talent Show
We celebrated an amazing year with the One Network at our Awards and Talent Show. Congratulations to all our amazing winners and for all the participants who showed off their talents and skills in the talent show!
One Network Award Winners
Loan Market Broker of the Year 1st Nicholas Wu
Loan Market Broker of the Year 2nd Stephen O'Reilly-Nugent
Loan Market Broker of the Year 3rd Ben Taylor
One Network PM of the year 1st Natasha James
One Network PM of the year 2nd Rachel Sindler
One Network PM of the year 3rd Hannah Taylor
3rd Place Agent of the Year James Wilson
2nd Place Agent of the Year Vivian Li
One Network Agent of the Year Rene Mawad
One Network BDM of the year 1st Daniella Korosa
One Network BDM of the year 2nd Thiru Siva
One Network highest comm Vivian Li
One Network agent under 2 years Jack Rickard
One Network Leasing team Wantirna – Sandie Cameron & Suzanna Boyes
One Network LM top referrer Daniel Ribeiro
One Network Highest New On's Ping Chu
One Network REACH Jodie Wilson
One Network Step Up Jack Rickard
FTG PM of the year Hannah Taylor
FTG Sales person Rene Mawad
Wantirna PM of the year Melissa Cook
Wantirna Sales person of the year Vivian Li
Forest Hill Sales person of the year Patrick Fu
Forest Hill PM of the year Natasha James
Bayswater Sales person of the year Phillip Chacko
Ray White Ferntree Gully Christmas 2021
Our team celebrated Christmas and what was another fantastic year at The General Assembly in South Wharf.
We had so much fun catching up with one another, winning prizes from our prize wheel and admiring the views across the Yarra River.
Check out our video!
2021 Ray White Awards Night
We celebrated in style at The Osborne Rooftop & Bar in South Yarra.
Congratulations to all our award winners, finalists, and nominees!
Top Victoria and Tasmania Salespeople Settled Commission Winner – Ben Thomas
Top Victoria and Tasmania Salespeople Number of Sales Winner – Ben Thomas
Top Victoria and Tasmania Office Settled Commission Winner – Ferntree Gully
Property Management Customer Satisfaction Office of the Year Winner – Ferntree Gully
Year on Year Growth Finalist – Rene Mawad
Best Referring Office (Loan Market) – Ferntree Gully
Office Operations Manager of the Year Finalist – Tania Cek
Office Operations Manager of the Year Nominee – Verity Butler
Property Management Business Development Business of The Year Finalist – Ferntree Gully
Property Management Business Finalist – Ferntree Gully
Property Management Rookie of the Year Finalist – Samantha Wilson
Property Management Rookie of the Year Nominee – Trinead Carroll
Property Management Rookie of the Year Nominee – Ashleigh Doherty
Property Management Team of the Year Nominee – Ferntree Gully
Property Management Team Leader Nominee – Demi Horsley
Property Management Team Leader Nominee – Joanna Turner
Business Development Manager of the Year Finalist – Jenny Bolch
Business Development Manager of the Year Nominee – Sarah Fisher
Business Development Manager of the Year Nominee – Danielle Korosa
Property Manager of the Year Nominee – Demi Horsley
Property Manager of the Year Nominee – Katrina McLoughlin
Property Manager of the Year Nominee – Hannah Taylor
Property Manager of the Year Nominee – Joanna Turner
Sales Associate/PA of the Year Nominee – Mary Drivas
Sales Associate/PA of the Year Nominee – Maddison Pierce
Sales Associate/PA of the Year Nominee – Ilga Kelly
Rising Star of the Year Finalist – Jack Rickard
Rising Star of the Year Nominee – Vinu Udwatta
Senior Auctioneer of the Year Finalist – Blayze Fatchen
Senior Auctioneer of the Year Finalist – Rene Mawad
Community Service Finalist – Ferntree Gully
Customer Care Team of Year Nominee – Cassy Prouse & Kellie Zsiga
Clients Choice Top 5 Office – Ferntree Gully
Ray White Ferntree Gully Awarded Ray White Victoria/Tasmania Number 1 Office 5th Year in a Row
MORE than 2,000 members tuned in online for the annual Ray White Victoria and Tasmania awards on Tuesday night to celebrate the top offices and individual achievers throughout the leading network.
Ray White Victoria and Tasmania CEO Stephen Dullens said while he was sad that the network was unable to come together in person, recognising top performers was such an important part of the group's culture.
"Over the last two years we've had a stack of challenges thrown at us, and so much has changed. But at the same time, much remains the same – the exceptional performance of our members right across Victoria and Tasmania," Mr Dullens said.
"There's no doubt real estate in Melbourne and Victoria has been more challenging than anywhere else across Australia and New Zealand. "Despite this, we've collectively achieved some amazing outcomes in 2021 and I'm thrilled to be able to celebrate with you all.
"Mr Dullens listed the network's achievements over the past financial year, including 13,303 properties sold, totalling nearly $9 billion worth in sales and the first $1 billion sales month in Ray White Victoria and Tasmania history in March, which the network then achieved again in May.
"Whether it was online auctions, virtual inspections, sight-unseen sales, working from home, in the media, advocating for our customers or just rolling up our sleeves and getting the job done – we produced some amazing results. Just when our customers needed us the most," he said.
"Ray White are proudly market leaders across Victoria and Australia in both sales and property management – a testament to the hard work and dedication of all of our members.
"Getting down to the awards, the top performer in terms of settled commission and number of settled sales for 2020-21 in Victoria was Ben Thomas of Ray White Ferntree Gully, who took out the top individual spot for the fifth year in a row.
The powerhouse Ray White Ferntree Gully business also once again took out the top overall office spot in Victoria for the fifth year in a row.
Q3 guest speaker – Alisa Camplin
On Wednesday we were honoured to have Alisa Camplin speak with us at our Q3 meeting. Alisa is a great friend of Ray White Ferntree Gully and we were so encourgaed and inspired by what she shared with us.
Alisa has spent almost three decades as a record-breaking Olympic champion, hands-on business executive, company director and seasoned business consultant.
She shared about resilience in the workplace & in life and also Finnan's Gift and how important the donations we make are to the foundation.
To donate to Finnan's Gift – click here
Alisa's resilience tool kit can be – found here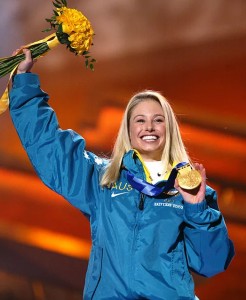 Admin Team Trivia Afternoon
Last month our Admin team were treated to an afternoon of trivia and fun! The awesome team at Platter Perfection delivered grazing boxes to each team member to make sure the afternoon was extra special.
Our Director Pat was our host and had some great trivia which the whole team enjoyed.
Q2 guest speaker – Andrew Gaze
On Friday we had the privilege of hearing Andrew Gaze, one of the greatest Australian athletes speak at our Q2 meeting.
Andrew is a phenomenal Australian, with a career spanning many years. He has represented his country at the Olympics. One of his career highlights was at the 2000 Sydney Olympics where he was our team captain and flag bearer.
The stories Andrew tells and his true passion for sport, life and his country is infectious. Whilst we would have loved to meet Andrew in person, the snap lockdown wasn't going to stop us meeting him virtually!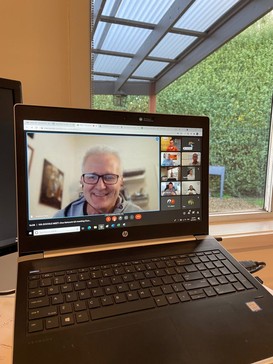 Partners and Associate's Trip 2021 – Port Douglas
Last week we celebrated staff members in our group who have achieved associate and partner level.
The group of 13 flew up to tropical Port Douglas
and enjoyed 4 days of fine dining, golf, massages, an ATV tour through the rainforest, snorkelling off a private Catamaran in the Great Barrier Reef and of course a few drinks here and there. A absolute jam packed 4 days for the group and everyone having a phenomenal time.
We congratulate our associates and partners for a well earned trip and look forward to seeing what they can do in 2021!
Quarter 1 2021 Guest Speaker
On Tuesday we had the amazing and inspiring Jelana Dokic come and talk to our team.
Jelana's story both on and off the court is nothing short of remarkable.
Jelana spoke to us about her wins on the court as well as the terrible abuse she suffered for over 20 years at the hands of her father. Her story is about survival and that with each fall we need to get back up and try again.
The team were left astonished by her raw honesty and were left inspired by her.
Rewarding our team!
This week we headed into the CBD to thank those in our team who have referred new employees to our business.
The team were treated to an afternoon at Icebar Melbourne followed by lunch at Lucy Liu. It was such a fun day and a great opportunity for the team to not only get back into the CBD but to get to know one another more.
If you haven't been into our wonderful city lately or are looking for something new to do, we highly recommend the IceBar. Such a cool expereince!
Christmas celebrations with Ray White Ferntree Gully
The team celebrated the end of the year, which has seen such hard work and dedication from everyone on the team, with a fantastic Christmas party at The Farm Yarra Valley.
Whilst the weather was not Melbourne's finest, the team still enjoyed playing lawn games & catching up with team members they hadn't seen face to face for more than 9 months.
The team celebrated the year that was 2020 with great food, great music and most importantly great company.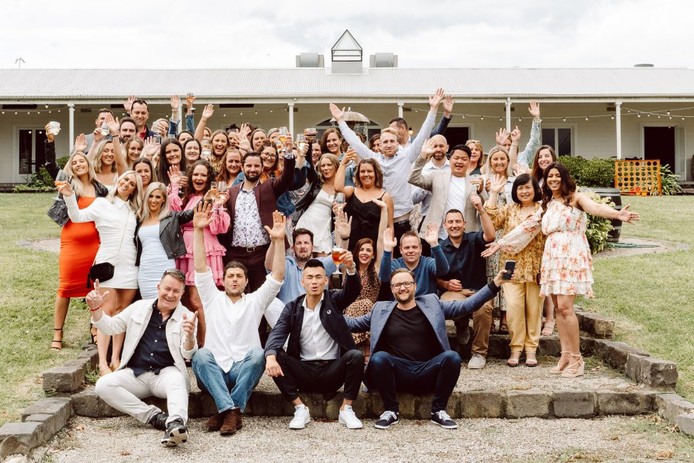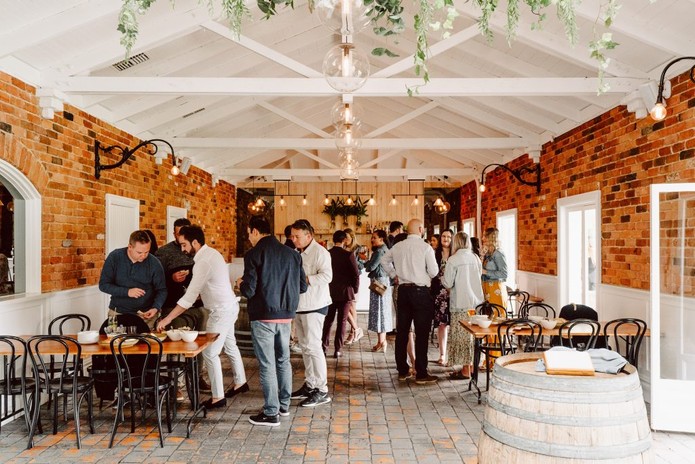 Ray White Ferntree Gully supporting our local community
Each year our team support the food drive, Knox Share the Joy, that is run by Knox Info Link.
This year we were unable to do our usual food drive. However, we wanted to make sure that we could still support this great cause and our community.
Our team decided to raise funds which has helped the Knox Share the Joy team ensure that they can bring a little joy to those in need this Christmas.
Verity Butler, Abigail Dare from our HR team, sales agent Rene Mawad and Amelia Reid from the Ray White Bayswater office were all priveliged enough to be invited down to the depot to see how we are helping each year and how the Knox Share the Joy team organise the assistance for those in need.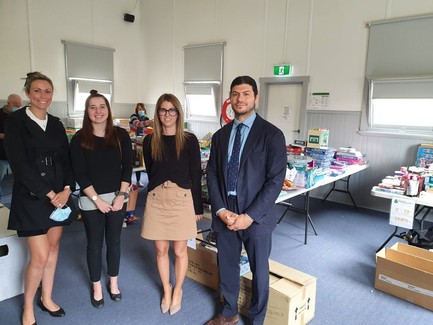 Ray White Social Club keeping social during COVID-19
Last week our social club participated in a Murder Mystery zoom! Each of us were a chosen character with a different personality and traits.
We had to ask each other questions and figure out who had murdered the Mayor.
What a fun night thanks to Amazing Co for hosting!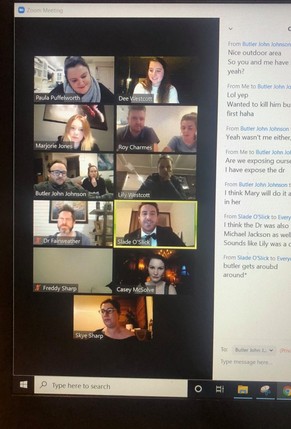 Ray White Ferntree Gully Awarded Ray White Victoria/Tasmania Number 1 Office
At the highly competitive Ray White Victoria/Tasmania annual awards, local agency, Ray White Ferntree Gully, was ranked the number 1 office in the state.
Recognising performance based on settled commission, the top 20 offices in the Ray White Victoria/Tasmania network were awarded.
Ray White Ferntree Gully principal, Patrick McConnachie, said being named among the best performing businesses in the Ray White Group was a huge honour.
"We are so thrilled – every member of our team has worked extraordinarily hard and it is so wonderful to be recognised as one of the best performing offices not only in the state, but within the Ray White Group.
"This award not only recognises the success of the past year, it is also great motivation to work even harder in the coming year," Patrick said.
Ray White Managing Director Dan White said the rankings illustrated the energy within the Group.
"It fills me with immense pride every year when our state awards are announced and our businesses are recognised – to see so many performing so well within the group can be put down to hard work and dedication.
"So many of our offices are achieving and exceeding personal bests. Some exciting results for our group overall," Mr White said.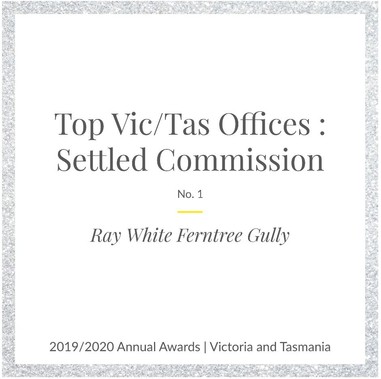 Ray White Ferntree Gully working together through COVID-19.
Whilst we have had to keep apart we have done so much to keep our team together.
Over the past few months we have really focused on our team. Ensuring that we keep in close contact with each other through daily team meetings, weekly team catch ups, virtual Friday night drinks and monthly whole office virtual meetings. Mental health and wellbeing has been a large focus for us, we have completed regular check in survey's so we can see just what our team needs to make sure we all get through this strange time together.
Even though we can't all be in the office to celebrate milestones and birthdays, this hasn't stopped us!
We have delivered over 40 lots of donuts for staff birthdays, sent 19 pizzas for our weekly best practice winners, sent 18 gifts to say thanks to our team members, held a walk a thon which saw our participants walk the equvilant of Melbourne to Darwin & continued to utilise our staff Facebook page to complete over 50 Guess Who's, colouring competitions, brain teasers and get to know you questions.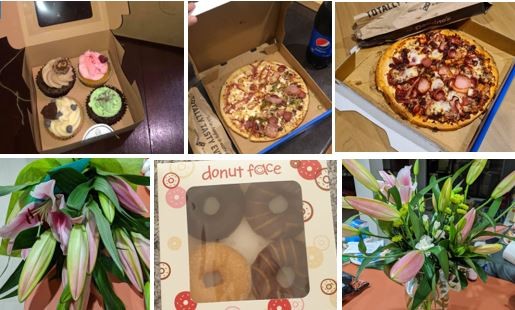 Ray White Ferntree Gully celebrates Mothers Day.
Whilst most of our team couldn't spend time with their Mums this Mothers Day we still wanted our Mums to feel the love on their special day.
International High Five Day!
Whilst our team are all working from home we still love to celebrate fun International days.
This week we celebrated International High Five Day with some virtual high fives from the team!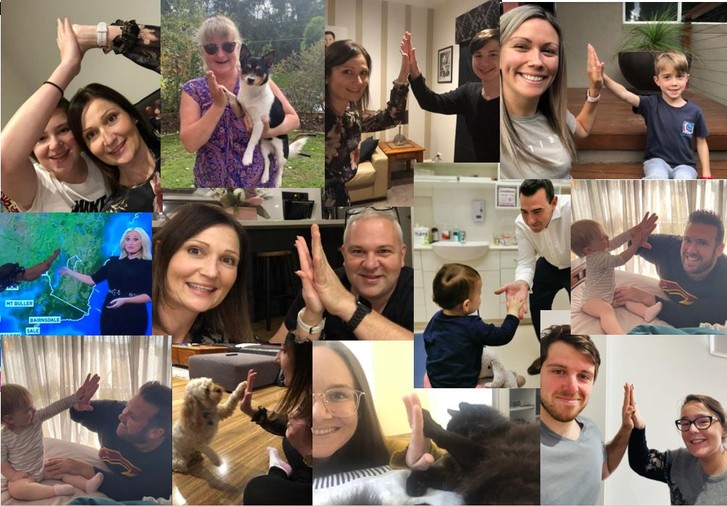 Ray White Ferntree Gully – Social Club Axe Throwing
Before social distancing was in place our social club went down to MANIAX Axe Throwing in Abbotsford for their monthly night out.
Axe Throwing was an activity no one had ever experienced before and they all loved it!
What an awesome night!!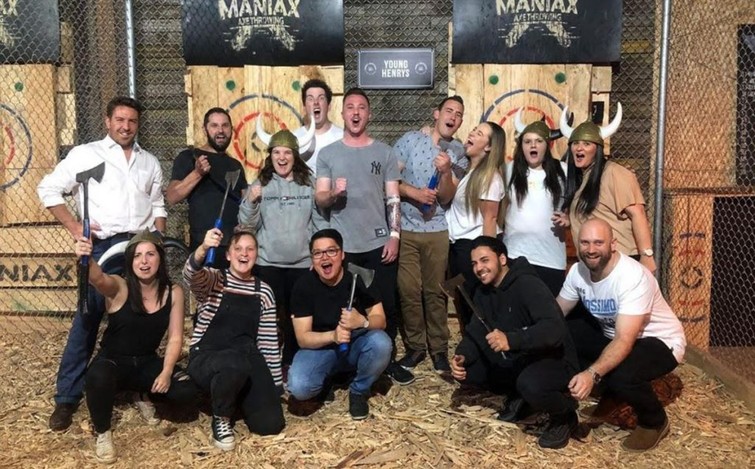 Kicking off 2020!
Last week we were lucky enough to have Lauren Burns, Olympic Gold medalist speak with our team. Lauren shared her stories about her time competing for Australia, taught us some Taekwondo, as well as strategies for us to get the best out of the year ahead. Thank you Lauren for kicking off our year with a bang!
Ray White Ferntree Gully Team Celebrate 2019!
In late December our team celebrated the year that was 2019 with a boat cruise down the Yarra River. With live music on the boat helping to get the celebrations started the team then disembarked at Riverland – The Vaults where they enjoyed the remainder of the day. The day was filled with fun, laughter, good food and drinks. Check out our video of the day!
Congratulations to our Property Management Team
Our Property Management team were treated to lunch at Lucy Liu in Melbourne CBD last week for achieving their quarterly target. Congratulations team!!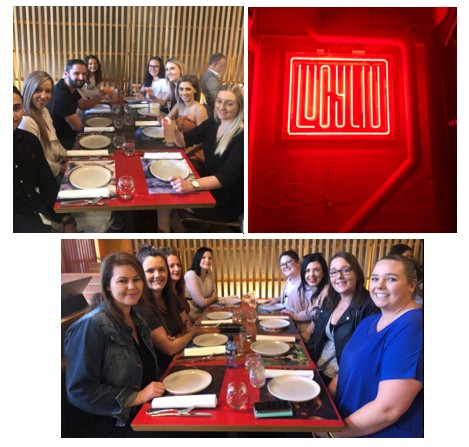 Social Club Outing
Our Social Club enjoyed dinner at Okami in Wantirna. The team feasted on all you can eat dumplings, sushi and all things Japanese. The Social Club have regular events ranging from dinners, movie nights, snow trip and comedy nights.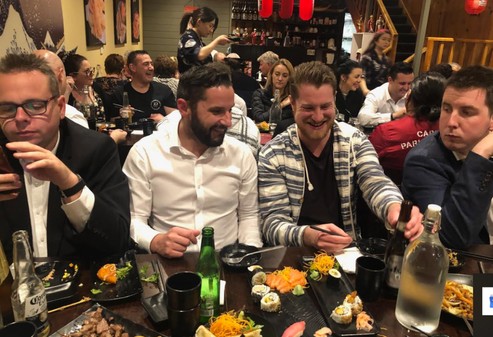 Property Management Reward – Sydney Harbour Bridge Climb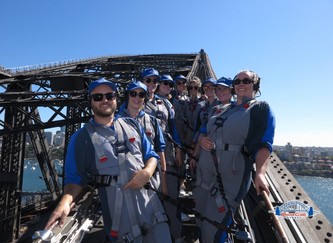 Our Property Management team were treated to an exciting and well-deserved reward trip to Sydney. This reward was for hitting their set targets for the year.
The team arrived at Watsons Bay where they started with lunch at Doyles on the beach.
They were then whisked over to Luna Park on a water taxi where they enjoyed dinner at O-Bar & Dining.
On Sunday some of the team completed the Sydney Harbour Bridge climb whilst others decided to relax with a massage at Endota Spa.
Adam Downes Training Session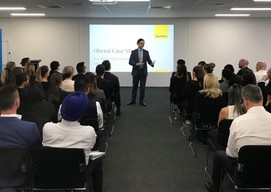 In late April,
Adam
Downes
came out to speak to the
One
Network
. Adam is the Head of Performance Management for the Ray White Group.
His talk was based on a case study about the Oberoi Hotels, and how they received a complaint from a customer who couldn't sleep because of a train line that ran 1 mile away from the hotel.
The theme of the case study is around NPS and the main question to consider when reading the case study was 'How would you deal with the customer?'
This exercise invited great conversations about customer service from our entire group as well as starting conversations about how we could apply these principles in our roles.
It was a great session followed by drinks & nibbles in the games room.
2015 Sydney Harbour Bridge Climb!
Our "Rat Pack" team were rewarded to a day trip to Sydney to climb the Sydney Harbour Bridge. This was a reward for hitting targets set for the year.
The team were at Melbourne airport before the sun has risen to catch a flight to Sydney, after the bridge climb they were treated to a delicious lunch, before flying back into Melbourne to end their day.
A great incentive for the young team to push even harder next year with a trip to Vegas in sight!
A delicious reward!
A group of sales agents from Ray White Ferntree Gully were rewarded for winning 2 competitions set by sales mentor Chris Watson. The first competition was for the most amount of data gathered in a month. The second competition was for the most face to face with pipeline in a month. The winners and runners up were Thinh Cu, Jimmy Shan and Paul Scott. The winners enjoyed being picked up by a chauffeur driver and driven into the city for a 3 course meal. A well earned reward! Congratulations
Ray White speed dating session

With growing teams at Ferntree Gully, Bayswater, Commercial and Loan Market, we thought it best to hold a "getting to know each other" speed dating session. This morning the team of 70 took a seat not knowing what was to come. With everyone set and timers ready, it was then announced that they would speed date (get to know) each other for 1.5 minutes with each person before moving to the next member. To help them along, there were 20 questions up on a projector and pinned up around the room to help as conversation starters. Questions included "What is your biggest fear?", "If you were a super hero, what power would you have?". With some very amusing answers and some great in depth conversations, the team feel like they know each other a lot better. A great team bonding exercise and a very fun morning.
Aqua Donut Day!
A group of recruitment superstars (anyone who recruits another member to the office), enjoyed a great day out as a thank you.
The days activities were a surprise to the team who were eagerly awaiting their day of fun. At 12pm the group of 13 were picked up from the office by a black stretch hummer and headed to Docklands.
When they arrived at Docklands they walked over to the water where they were met with 2 Aqua Donuts (boats shaped like donuts with a BBQ on board). The day's menu was then given to each team member, esky's loaded on and motors started. Both donuts then floated around Docklands whilst enjoying drinks and a 3 course lunch consisting of entrée of cheese and dips, BBQ lunch for main and for dessert there was fruit, cookies and chocolate truffles!
Once everyone was full and aqua donuts were back to the dock, everyone headed to Woolshed Pub for drinks and laughs before heading home.A great day enjoyed by all!
_______________________________________________________________________________________________________
Legends Day!
There were celebrations all round for the agents of the Ferntree Gully office who made legend status (writing over a certain amount in commission) for the year 2014. The day started with enjoying the views at breakfast from level 35 at Sofitel followed by the group heading to their first activity at the shooting range! Once they'd had fun with a gun and some lunch they then headed to their 3rd and final activity for the day doing scuba diving in Portsea. Needless to say, the team were all exhausted after a fun and legendary day!
Congrats to the 2014 legends club members: Aaron Clarke, Peter Gindy, Ben Thomas and Patrick McConnachie.
_______________________________________________________________________________________________________
A new addition to the Ferntree Gully Loan Market team…
We would like to say a huge congratulations to Ferntree Gully Loan Market broker Daniel Turski and wife Mel for the arrival of their second daughter Cora Belle Turski.
Cora Belle is little sister to Arisah who is already a very proud big sister.
Dan has reported that mum and bub are doing well.
We wish them all the best with the new little addition and the Ferntree Gully team can't wait for a cuddle!

____________________________________________________________________________________________
Ray White Ferntree Gully- silly for a serious cause!
On Friday 29th of June Ray White Ferntree Gully participated in Red Nose Day, supporting SIDS and kids by giving out red noses to the first 50 clients to the office. There were a lot of laughs, some great red nose day photos and lots of kids very excited to receive a red nose (which this year also came with an awesome stick on tattoo!). All the fun and photos were posted to the offices Facebook page so as clients could tag or share their red nose day snaps with friends and family. A great charity that encourages being silly for a serious cause!
_______________________________________________________________________________________________________
Ray White auctioneer for "Sharing the joy"
– Knox Community Christmas Support.
Last Saturday night, Ray White Ferntree Gully were very proud to help out the Knox Community Christmas support appeal trivia night and launch of the sharing the joy appeal.
Syarif Machfud volunteered his time and skills to call a live auction for some great prizes for the large crowd who gathered at the RAFT Anglican Church in Rowville. The turnout was amazing and the list of items to be auctioned was endless. As well as some great live auction items, there were also numerous silent auction pieces which were a big hit with the crowd. The night raised an amazing $4,800 which will go towards purchasing food and toys for the appeal.
Ray White Ferntree Gully support this great cause each year by running a food drive at Christmas time. Staff, clients and the community all collect non-perishable food items and hampers and drop them off at the Ray White Ferntree Gully office. At the start of December, Knox Community Christmas support members collect the food and hampers and distribute them to families in need.
Ray White Ferntree Gully are very proud to be a part of such a great Christmas initiative and we hope this year we can get loads of food rolling in for families doing it tough.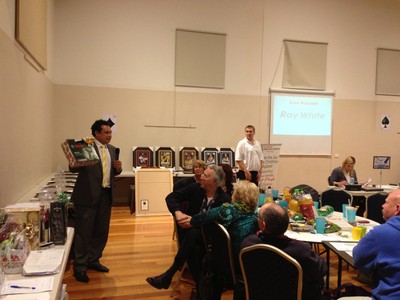 _____________________________________________________________________________________________________
Ray White Ferntree Gully recruiters gone fishin'
Last Tuesday a group of staff members were treated to a surprise afternoon out. These afternoons are rewarded to each staff member who gives the HR department a recruitment lead that ends up in a new staff member being hired.
The group (Matt Sims, Patrick McConnachie, Nick Gurry, Ben Thomas, Aaron Clarke and Byron Sweerts) were surprised with an afternoon that started with a fishing charter in St Kilda which included an onboard BBQ lunch and drinks. The weather was perfect for the trip and the 4 hour charter was enjoyed by all. The group then ended the day with some drinks and a feast at a Spanish tapas restaurant in St Kilda.
The next group of recruiters look forward to the next surprise event!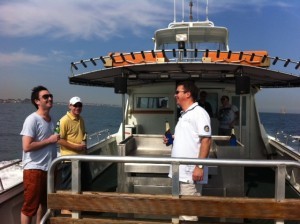 ______________________________________________________________________________________________________
What a legendary day!!!!
Last Friday Ben Thomas was celebrated as the first ever member of the Ray White Ferntree Gully Legends Club. The club was introduced last year to celebrate any agent that writes over $400,000.
The day was jam packed with action starting by picking up 2 sports cars for the day (a Lotus and a Ferrari California). Ben, Syarif (Ben's PA) and Matt Sims enjoyed a drive down to Queenscliff, they then crossed the bay on the ferry and made their way back up the Mornington peninsula to Melbourne stopping only briefly to chat to a friendly man in a nice uniform that wanted to let them know he liked their cars…
Once back in Melbourne the boys took a 20 minute city helicopter flight which provided some more spectacular sights of the city and the Bay. Before dropping back the cars they took a lap of Albert Park and chapel street.
They finished the day off in style enjoying a beer at a couple of bars and one of Melbourne's finest restaurants!
At this stage it looks like there will be 4 -6 agents that will make the 'Legends Club' for 2013.